Exhibition Online Only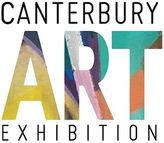 The 2020 physical exhibition was cancelled just prior to opening, due to Covid-19. The
online exhibition
went ahead as normal. It shows 500 artworks from 130 artists.
Lagado provides the technology that publishes the Canterbury Art Exhibition site and provides tools to manage the exhibition. We also developed the colour managed photography process that captures the art for accurate reproduction online and in print.
Recent developments, include: artist supplied artwork photographs on the entry form, artist direct deposit payments, enhanced artist information security and new ways to browse the art tours on the website.