Lagado specialises in building web and mobile applications that go beyond the ordinary. The user gets a high quality experience that functions as a compelling tool.
We build front-end apps and systems based on current technology. Lagado has a depth of understanding of architectures that enables us to use the right components and integration of recent progress.
Particlular current special interests include: developing apps with AngularJS and similar platforms, managing app state with Redux and systems based on Docker and AWS. We have a depth of experience in user interface development, Java systems development and image management.
Lagado is seeking contracts to build your next web and mobile project. Please don't hesitate to
contact us
with any questions.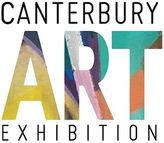 The 2018
Canterbury Art Exhibition
is the 17th year online, with now over 8000 artworks on permanent exhibition.
Lagado provides the technology that publishes the Canterbury Art Exhibition site and provides tools to manage the exhibition. We also developed the colour managed photography process that captures the art for accurate reproduction online and in print.
Recent developments, include: artist supplied artwork photographs on the entry form, artist direct deposit payments, enhanced artist information security and new ways to browse the art tours on the website.
XapiApps
is a platform for managing, delivering and measuring employee on-the-job training. XapiApps manages training through apps which have been designed to be simple and easy to use with little or no training. XapiApps is based on a cloud platform and can be accessed by smartphones, tablets and notebook computers. XapiApps focuses on establishing a new breed of scientific, data-driven corporate training tools with a proven ROI for highly competitive markets and industries. XapiApps provides tools to enable powerful and relevant insights into concrete empirical data and for comparing employee learning against industry benchmarks.
Lagado personnel were involved at all stages in the building of the user interface with Angular JS and were responsible for bringing professional web front-end design and modern production tooling to the development team. In the process, we managed to get the UI through several iterations while at the same time integrating some challenging interface requirements. We also were able to train and mentor new developers to the team and help in getting them up to speed and productive quickly.